Cicognani engineering is an Italian tube amps, pedals and accessories manufacturer owned by Guglielmo Cicognani. It founded and designed the most famous products in the world of Brutus and Gurus (until 2017) brands. Our products have been chosen and promoted by important artists and recording studios.
In 25 years Cicognani had the pleasure of working with many artists, such as:  Phil Campbell (Motörhead), Richard Fortus (Guns N' Roses), Robben Ford, Alex Stornello, Egidio Maggio (Checco Zalone, Nava), Fabrizio Bicio Leo, Gianluca D'Alessio, Giorgio Terenziani, Joe Stump, Julie Slick, Kee Marcello (Europe), Lutte Berg, Michael Lennon, Miky Bianco, Roberta Raschellà, Ruggero Robin, Thomas Berge, Tony De Gruttola, Tullio Ferro, Will Neruwe.
THE BEGINNING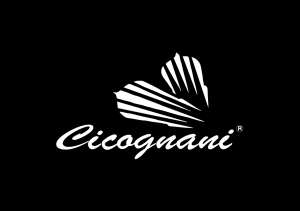 Cicognani engineering was born with the specific task of planning, study, design and production. I'm involved as a guitar tech, guitar sound consultant, in the stages of the major events of the period.
GATTO PANCERI TOUR
Guitar tech on Gatto Panceri Tour 1998 (Walter Vincenti guitar)
CAPO HORN TOUR - JOVANOTTI '99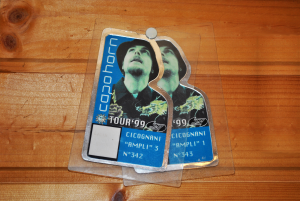 As a consultant and guitar tech of the guitarist producer Michele Centonze to whom I really owe a lot. Specially in 1999 with the Capo Horn Tour.
PAVAROTTI AND FRIENDS
I'm involved as a guitar tech, guitar sound consultant, in various stages of the major events of the period; I proudly remember an edition of "Pavarotti and Friends"
SQUEREZ TOUR
I'm involved as a guitar tech, guitar sound consultant of Mike Giuliani in the Squerez Tour - Lunapop
COLLABORATION WITH MARANELLO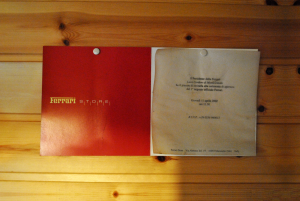 Design and implementation of the electronics launch of the audio-video spot in the prestigious Ferrari Store in Maranello
A CRAZY IDEA: BRUTUS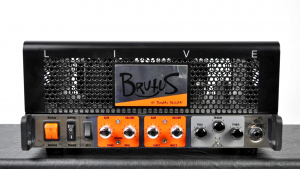 With Donato Begotti and thanks to one of my crazy intuitions, BRUTUS was born, a small, light two-channel head, with a power of only 11W in class A able to scream to the world the birth of the first "rock in low power head"; subsequently taken as an innovative reference and re-proposed by most of the competing producers.
COLLABORATIONS WITH FBT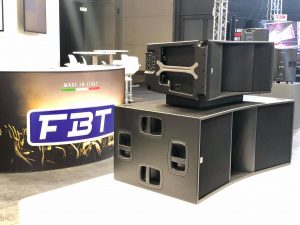 The increasing demand for CICOGNANI and BRUTUS products combined with the desire to concentrate all my strength towards the purely technical part directs me to a choice of collaboration with FBT Elettronica, a historic Italian company that has been present on the international market for years.
IMPERIUM SERIES and LUXURY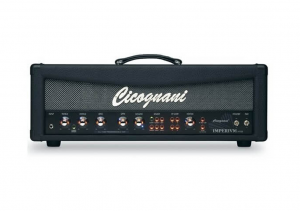 With FBT an intense path where innovations such as "Imperium H150" mature in the catalog, the first "Guitar All Valve Amp" all memorable but with a completely analog signal path and subsequently "Imperium Luxury", as an evolution of the previous version characterized by a single large knob that in a simple and intuitive way allowed to control all its functions.
RE MATTO TOUR and SOLO 2.0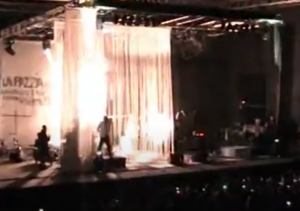 I'm involved as a guitar tech, guitar sound consultant of Peter Cornacchia and Stefano Calabrese in the Re Matto Tour of Marco Mengoni in 2010. Given the excellent experience also in the 2011 I followed them in Solo 2.0 Tour.
A NEW BRAND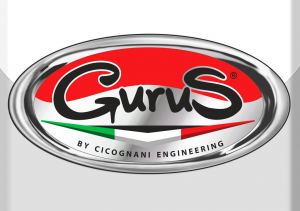 The collaboration with FBT ends in 2012 in order to leave room for the birth of a new project of mine in total autonomy. A new idea a new brand called GURUS (Slang of my nickname "The Guru"), following a new story.
GURUS starts with a small range of pedal effects and tube amplifiers where innovation on the latter consists in being able to interface smartphones, tablets, PCs, in order to make the most of these external devices such as sound banks.
COLLABORATION WITH POSITIVE GRID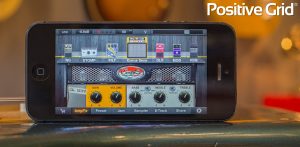 A new era opens a new collaboration with Positive Grid, an American company owner and leader of the well-known amply and effects simulation software called JamUp which integrates the sounds of GURUS NAKED together with the older ones and which in the past have written the most beautiful pages of the international discography. An acknowledgment that fills me with enormous joy is having long been in first place in the sales chart on the sound downloads of my NAKED.
NEW PROJECTS, NEW CHALLENGES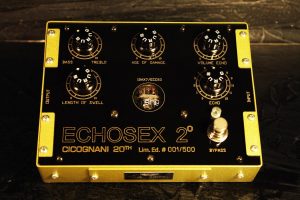 The GURUS brand is ready for new challenges and to expand its market around the world. In 2014 was born the GURUS SRL company with two new partner: Chicco Bellini and Alberto Pagani. His focus shifts more to pedal effects and accessories where he receives international awards and merits with the products I have studied.
Present in over thirty-five countries around the world today it is a reality that is beautifully represented by the best international artists, recording studios and guitarists… and I'm very proud of it.
DOUBLEDECKER 1959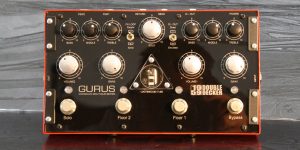 I designed the DoubleDecker to offer the main plexi sounds in a single pedal. This pedal integrates two different overdrives, a full effects loop, a solo boost and a fully analog switching system. This product has been appreciated all over the world and used by many important artists and I'm proud of it.
A NEW LIFE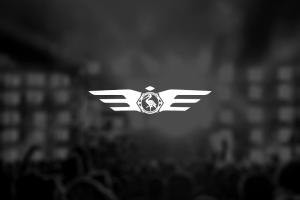 Guglielmo Cicognani leaves the now mature GURUS SRL to continue with a new story, new motivation and in total autonomy by proposing a renewed and even more performing range of products. The commitment is to satisfy all those who have expressed their desire to have a product conceived, designed and built only and exclusively in Italy.
THE SUCCESS OF POMPEII PE603
After the success of our Boutique Series we decide to launch a new challenge: POMPEII PE603. It's an echo unit that aims to revive the emotions of the past but in a smaller pedal and with improved sonic performance. Tonewise the PE603 provides from classic slap-back to up to 740mS delay.
TIMELESS SERIES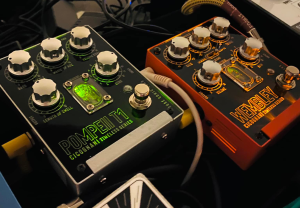 New idea and new line. TIMELESS SERIES is equipped with true bypass switches in order to guarantee the maximum transparency of the bypass signal and a hi quality tube. We have designed a new circuit around an innovative, compact, practical and robust chassis. The hand drawn pcb integrates a voltage booster stage able to the valve to ensure a greater signal dynamics.